Dear Friend…
Let's face it… If you are an internet marketer, especially if you are into SEO or if you run a blog, you will need contents. But not just any contents… I am talking about Top-quality contents that will make your readers drool all over and crave for more.
However… as you should already know… getting good and steady flow of contents is no easy task.
But before I go into any further… You've probably noticed that I said 'Great contents' somewhere above… And I do not say this lightly.
Because when it comes to quality, you can't rush through things. You can't expect to churn out 10 articles a day and hope for the quality to be there. It simply does not work that way.

(Note: All Articles are in the 

IM Niche

)
Normally other articles out there are limited to 300 – 500 words… not mine. My Assistant is to write an article as best as he can for as lengthy as he sees fit. This explains why if you've seen some of my articles before… some of you might have already noticed the 900+ to 1500+ word count.

What this means to you is that these articles not only please the search engines… they are also written with your readers' interest in mind. Your readers will love these contents and no doubt be back for more. Make no mistake about it… these articles are so good I am learning new stuff just reading through them myself.

Totally NO senseless topics or useless junk allowed for the articles written. My assistant is to go out and find me 50 topics that are not only HOT, but also useful to the potential readers. Once he has gathered 50 topics, he is to submit them to me and I will screen through each topic myself. Only the best of the best will make it out of this list.

Having great topics is what makes a website shine. You can't talk about something useless, boring or utterly irrelevant to your readers and expect them to love you. Using the latest hot topic in the market, the trendiest and 'most wanted' contents will almost always turn any first time reader into a lifetime believer!

All the articles are to be spell checked by MS word and all work delivered must be in the .doc format. This way we can minimize any spelling and potential grammar errors.

Having the least amount of mistakes possible on your content can really help you 'look' better in the eyes of your loyal reader. We try our best to use the latest tools (not just MS Word) to catch every available human error that might appear so that you can have a peaceful mind and have lots of extra free time for yourself.

Needless to say all articles are freshly written. Topics are well researched and so the content is unique. None of these articles are spun from old crap or PLR junks.

We believe that the only way to please a human is via hard work. I mean it's easy to please bots or the search engines… but humans… are different. Although we can't expect to please everyone, we do however, aim to at least leave most readers or visitors who spent their precious time on our contents… ultimately satisfied. It is from this strong first impression that often leads to a strong relationship, and this is what all businesses should aim for.

I specifically instruct my assistant to write something that he would be proud of. Yes… a well-structured piece of writing can instantly give you a credibility boost if you use them as your own website content. People will trust you and this helps you brand yourself as the expert in the field.

You begin here as a journey… to a world where you are free from content generation. And yet… your readers will still adore you… because we've got you covered. Earning credibility has never been easier because now you can have a 'deep voice' in the hearts of your readers whom they trust even with their hard-earned money.

The formatting in all the articles written has a goal in mind. And that is the articles need to look neat and easy to read. It must have enough white space and it needs to have sub headlines whenever required to keep the readers' attention.

The overall 'look' of our articles will present itself subtly toward your readers… in such a way that your readers will never be 'scared' to read your contents. We've all been there… the situation where you land on a webpage with a never ending 'wall of text' where you scrambled to leave even before you began to explore. Our articles will always sooth the mind of the readers and entice them to come back for more.

Every article is not complete until I say it's complete. That's right. I go through all the articles. The writing style, the tone, the feeling, the emotion, the purpose… I look into them. Only the best of the best makes it out alive. If I am not satisfied, the articles will be re-written. That's the way I roll and that's the only way I know to produce quality that will satisfy both Google and your readers at the same time.

Be assured that you will never have to worry if your content is ever 'good' enough because our articles are only born for 1 purpose and that purpose is what defines quality at its best. This will give you the advantage over your competitors. Coupled with the amount of time you save, these articles will bring out the smile in you while you are out enjoying your time with your precious family members.
So this pretty much explains why I am only able to release 20 of these quality articles each month. It really takes time to research and write them.
If you believe that 'Time-Is-Money' then you need to take advantage of my Top Quality Done For You Content!
Don't waste time creating contents yourself. Stop buying those crappy PLRs that will never get your business to the top!
Download sample articles here

(Right click on the picture and choose Save Target As to download the zip file.)
To be honest, all my marketing friends are asking me to charge at least $3 each for the articles and even for that price it would still be a bargain if you consider the amount of time you will save and the amount of quality you will get from my articles.
But I did mention low price so by saying low price… I am going to go all out here and tell you it's only going to be only $0.75 per article if you join now while lesser articles out there go for a much higher price.
Considering each article is not limited by a word limit and easily goes up to 1000+ or more words, which means each of my articles are equivalent to at least 3 times the articles that are found elsewhere.
Yes for only $14.95 each month (you can cancel anytime), you will get 20 of my beautifully written articles every single month delivered on time until you choose to cancel.
I simply believe you won't find any other article package out there that can beat this in both quality and price wise… But that's not all you will be getting out of this…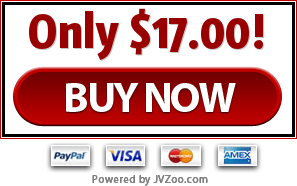 ** Spots Are Extremely Limited To Protect My Articles
From Getting Over Saturated **
Yours at no charge… Should my assistant has ANY free time and wrote an extra article or two … it's going to be yours for free. No promises here because I want the quality to be there. This is a lifetime bonus. IN FACT… this month you'll be getting a few extra articles for free.
So don't hesitate. Because this bonus is only available for the first 50 customers and I will strike this exclusive bonus out when the limit is reached.
My special early bird 5 Mins CPA report will make you more in a day … than it will cost you to buy my articles. This bonus will teach you how to make $10+ or more a day on each campaign that takes only 5 minutes to set up.
Finally… you will learn my dead simple technique to take you from zero to hero in the CPA game from scratch.
Learn my unspoken truth about the CPA game and harness the simple rules I use to seek out converting offers that make me money without fail!
You'll learn my exact campaign, my keywords, my traffic source, my cost and even my secret tactic to choose the CPA offer.
Usually… you don't get a money back guarantee for PLR Articles (Not that you need any anyways
). But I am going to break this rule and give you an exception.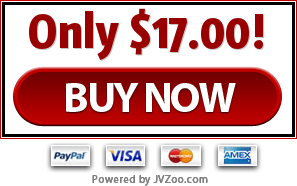 ** Spots Are Extremely Limited To Protect My Articles
From Getting Over Saturated **

Ok let me just explain briefly a few types of people who may need my exclusive articles.

Ok writing isn't for everyone. This is the truth. In fact, it can be a nightmare for those who have the slightest interest in writing at all. One thing for sure is this… writing takes time, and it's boring. And if writing isn't part of your 'hobby' or 'interest' you will soon find yourself in an uncomfortable situation where you have to write but can't get started at all.
Imagine sitting in front of your computer getting ready to write… and the next thing you know… you got distracted and landed on YouTube instead.
Or worst yet… a writer's block hits you and you sit there doing nothing productive wasting countless hours just fiddling with your pen or keyboard. I am guessing that you got into internet marketing because you wanted more time and freedom… and the one thing that's tying down your time is 'work' and most of the time… writing takes up a huge part in the 'work' involved.
Stop writing… and start marketing instead.

If you are a business owner and a family man… I am guessing you most likely have to balance yourself between work and 'fun' most of the time. Or even if you are single… you'll find yourself seeking for more time… for more exciting 'outings' from day to day.
Here's a quick breakdown of the usual writing process (average time).
 Getting into the mood to write (5 mins if not more)
 Choosing a topic to write (15 mins on average)
 Keyword Research (15 mins if not more)
 Doing the research on the topic you choose (30 mins on average)
 Actual writing (1 hour or more depending on the amount of word written)
 Finishing up + touch up and editing (10 mins on average)
 Proof reading (1 time – usually takes up to 10 mins for a 1000 word article).
That's almost 50 working hours saved! Now I won't go into the details how you can spend these 50 free hours… but I know you'll absolutely love the time that you'll gain monthly. No wonder I get a lot of thank you emails from my clients for saving them precious time.

Now if your command in English is not strong… it can be rather hard trying to be an online marketer or even start a blog for international readers. Most gurus will advise you to 'outsource' but this option is not always cheap until now of course. We know just how 'hard' it is for you, and if you ever needed any 'pure' contents for your site in the IM Niche… you know that you can always count on us to deliver.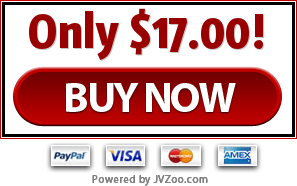 ** Spots Are Extremely Limited To Protect My Articles
From Getting Over Saturated **
The best type of PLR is here to serve you the way you want it to.
PLR Rights Included:
[YES] Can Be Spun
[YES] Can Edited as you like
[YES] Can claim as the owner
[YES] Can be added to paid or free membership site
[YES] Can be packaged or bundled with other products
[YES] Can Be Added As Web Content
[YES] Can Be Used For Product Creation
[YES] Can Be Used As Autoresponder Series
[YES] Can be altered in any way, then sold with any rights except PLR.
[YES] Can be altered in any way, then given away with any rights except PLR.
[YES] Can be converted to PDF and sold with personal use rights.
[YES] Can do anything not prohibited below.
To protect your investment…
[NO] Can sell Resale Rights
[NO] Can sell Master Resale Rights
[NO] Can be offered through auction sites
[NO] Can sell Private Label Rights
[NO] Can be sold on Tradebit or any other resale site.
[NO] Can be given away in PLR format
Quite frankly I believe this package will bring good joy to those who are constantly looking for quality content and want to cut cost in their business. So this is it. It's finally here and it's a limited time offer. So take advantage of this before I close this for good or raise the price.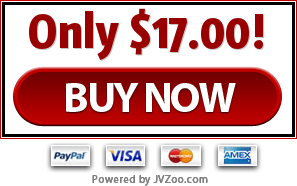 ** Spots Are Extremely Limited To Protect My Articles
From Getting Over Saturated **
All the best.


articlewings [at] gmail [dot] com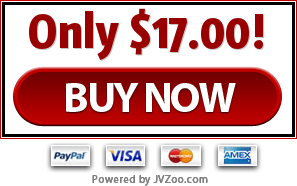 ** Spots Are Extremely Limited To Protect My Articles
From Getting Over Saturated **
**************************************************************************************
NOTICE: When you join us as a member, you will receive notifications monthly via email whenever new articles are available each month. We have many happy customers who stay with us for a long time and we hope we can serve you as best as we can. ~ James Y.
**************************************************************************************